Image Files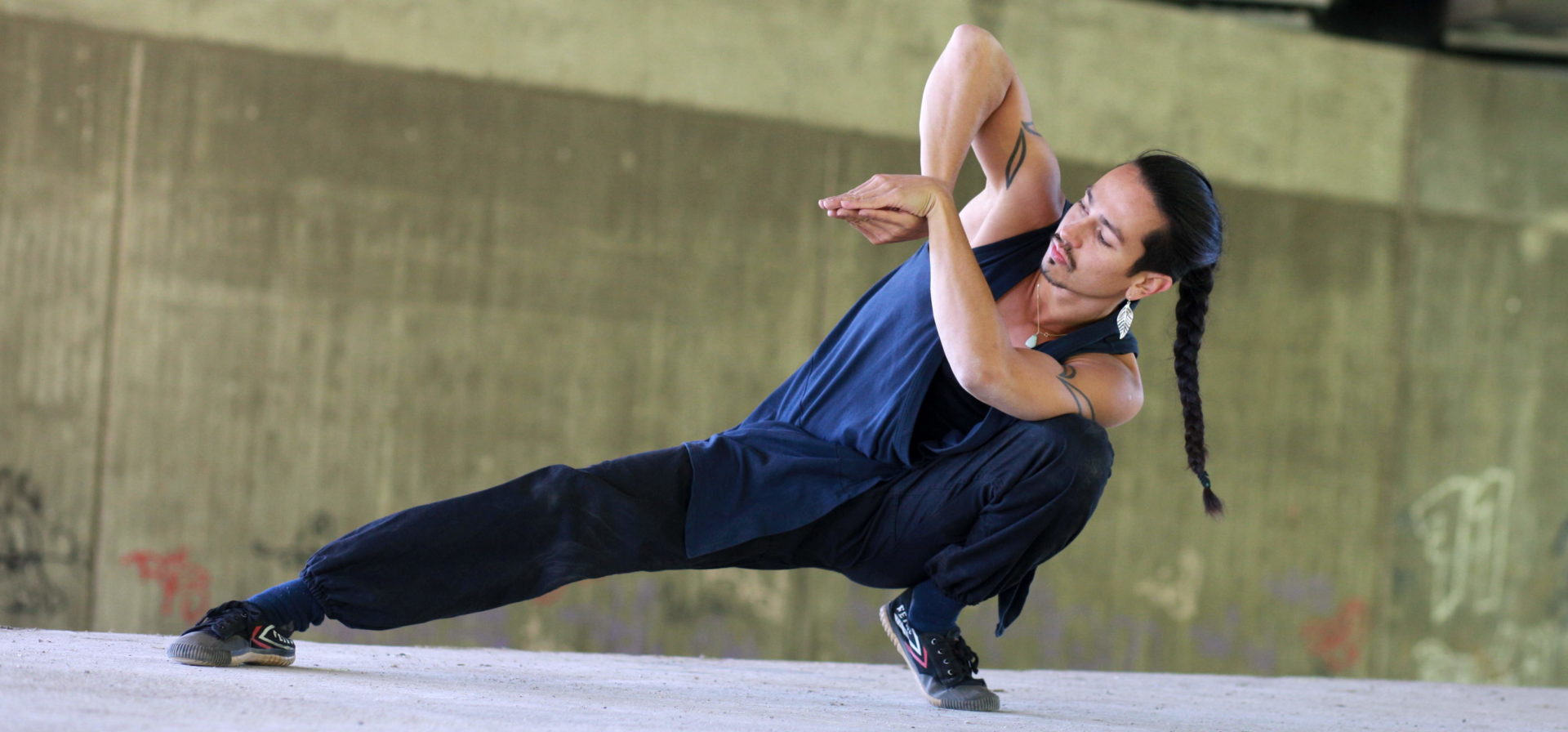 Texts
English
Pitch
The method is an approach that allows to experience embodied aesthetics. The potential in this field of research is beyond imagination. It is pure art in motion infinite deep.
Short Excerpt Workshop
Frank Lee will show you something that lives inside your body. The exercises that he teaches are interpreted individually. The difficulty level is defined individually. Everyone works with his own limits. He will connect you with your source of inborn movement intelligence. He shows you how to get full body awareness. For this training you need strong focus and you need to be brave, because you will surrender to something unknown. Something inside you will tell you how to move. If you go very deep in this, you can reach ecstasy and trance. This technique will bring more soul, aesthetics and beauty into every single movement. This state of mind is one of the most powerful humans experiences. The training will change your relation to your body and the way you move forever.
About Frank Lee
For more than 20 years Frank has been researching on unconsciously initiated movement such as reflexes and the bodys immanent desire to move especially when music is played. "I explored countless approches to move, from dancing to therapy and I extracted what I believe were their essences. I have merged everything together to form a bigger picture where everything fits together." He found out that there is something in us alive beyond our consciousness, which has it's own will and character. He says, the more we let "it" take over our body, the more aestetics, complexity and ease will come into our movement. What he discovered, is a method to directly reconnect to our ancient inborn movement intelligence.
Deutsch
Pitch
Die Methode ist ein Ansatz, mit dem das Geheimnis der Ästhetik im eigenen Körper erfahren werden kann. Das Schöpfungspotential dieses Forschungsgebietes ist unvorstellbar. Es ist reine Kunst in Bewegung.
Kurzbeschreibung Workshop
Frank Lee zeigt dir etwas, das in dir lebt. Die Übungen, die er unterrichtet, werden individuell interpretiert. Der Schwierigkeitsgrad wird individuell festgelegt. Jeder geht an seine eigenen Grenzen und darüber hinaus. Er wird dich mit deiner Quelle angeborener Bewegungsintelligenz verbinden. Er zeigt dir, wie du Aufmerksamkeit vom Denken zum reinen Körperbewusstsein verlagern wird und dort halten kannst. Für dieses Training brauchst du einen starken Fokus und Mut, weil du sich etwas Höherem hingibst. Wenn du es schaffst, alle mentalen Konzepte loszulassen, brauchst du dich nicht willentlich zu bewegen. Etwas in dir wird dich bewegen. Wenn du über die Erschöpfung hinausgehst, kannst du Ekstase und Trance erreichen. Je mehr du dich hingibst, desto mehr Seele, desto mehr Ästhetik und Schönheit kommt in jede kleine Bewegung. Mit geschlossenen Augen versuchst du, so tief wie möglich in dein Innerstes einzutauchen. Dieser Geisteszustand ist eines der mächtigsten Dinge, die Menschen erleben können. Dies ist der direkte Weg zur Unsterblichkeit im taoistischen Sinne. Dieses Training wird deine Beziehung zu deinem Körper und deine Art, dich bewegen für immer verändern.
Über Frank Lee
Frank forscht seit mehr als 17 Jahren an unbewusst induzierten Bewegungen wie Reflexen und dem immerwährenden Bewegungsdrang des Körpers, besonders wenn Musik gespielt wird. "Ich habe unzählige Bewegungsansätze untersucht, angefangen beim Tanzen bis hin zur Therapie, und deren Essenzen extrahiert. Ich habe alles zu einem Gesamtbild zusammengeführt." Er fand heraus, dass etwas in uns lebendig ist, das über unser Bewusstes hinausgeht und seinen eigenen Willen und Charakter hat. Er sagt, je mehr wir es zulassen, dass "es" unseren Körper übernimmt, desto mehr Ästhetik, Komplexität und Leichtigkeit kommen in unsere Bewegung. Was er entdeckte, ist eine Methode, um sich direkt wieder mit unserer angeborenen Bewegungsintelligenz zu verbinden.