Image Files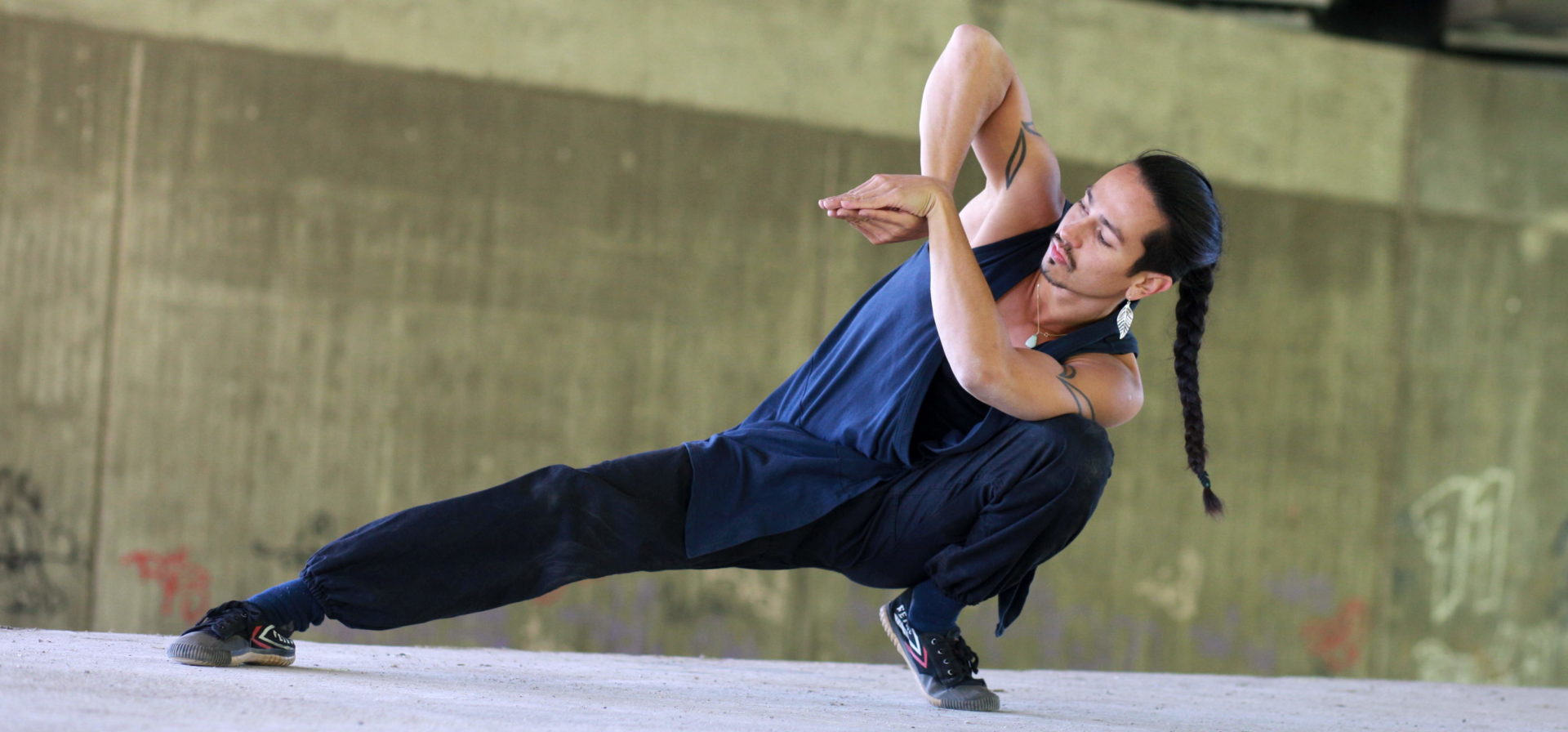 Texts
English
Pitch
The method is an approach that allows to experience embodied aesthetics. The potential in this field of research is beyond imagination. It is pure art in motion infinite deep.
Short Excerpt Workshop
Frank Lee will connect you to your innate movement intelligence. He shows you how to gain body awareness. For this training you need a strong focus and courage because you are allowed to indulge in something unknown. If you dive deep into this practice, you can achieve trance. Frank's techniques bring aesthetics and beauty to all of your movements. It puts you in a state of consciousness that is one of the most powerful human experiences. The practice will positively change your relationship with your body forever. The exercises he teaches are interpreted individually by each. Everyone works with their own limits.
About Frank Lee
As a kid, Frank Lee Doellinger wanted to become a breakdancer with a unique movement signature. The search for his own style became a deep dive into consciousness and its relation to the body. He studied movement from various perspectives, from Feldenkrais to contemporary dance and meditative movement. He found out that true movement is not willingly done, it's happening. Today Frank Lee Doellinger is part of international artistic collaboratives. As a social worker, he has taught adolescents a non-violent way to express themselves in socially critical spots. In his contrasting life between artistic avant-garde of Berlin's nightlife and therapeutic work, he succeeds time and again in the balancing act between seemingly opposing worlds. He is one of the few people who have elaborated and can teach movement from both dancers and therapeutic points of view. In 2017, the Newspaper "Frankfurter Allgemeine Zeitung" described him as "incomparable". The core of his work today is to teach methods of how to reconnect to the inborn intelligence of the human body.